Parkvilla FC

News Report
​NEFL Division 2 Parkvilla 3-2 Woodview
24/12/17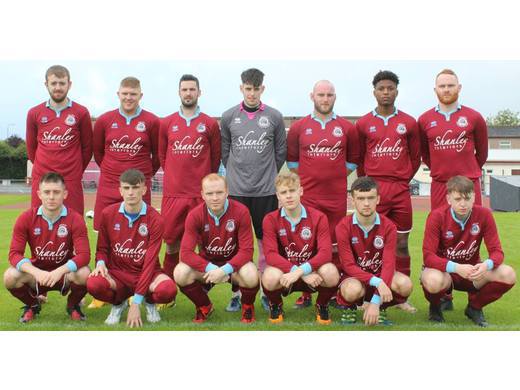 NEFL Division 2
Parkvilla 3-2 Woodview
Parkvilla began this game much changed from there heroics against Hazel Lane two week's due to injuries illness and old age but still started as they left off against the league leaders a fortnight ago. They were quickly in the ascendancy when Dylan Carey netted his first goal in senior football after 10 minutes to put the hosts one up with a late run into the box and finish that Frank Lampard would have been proud off. The visitors though quickly found there rhythm and were level moments later as there number 9 and talisman finished from an acute angle to level proceedings. Buoyed on by this Woodview continued to dictate affairs and were awarded a penalty that even there own players were bemused by but was duly dispatched into Luke O Malleys net to give the Dundalk side the slenderest of leads at the interval. (HT 1-2)
The home side flew out of the blocks in the second half but still failed to trouble the scoreboard and at times left themselves vulnerable on the counterattack but buoyed on by the partisan home following continued to probe until finally with 10 minutes remaining Dylan Regan turned on a sixpence/ five cents piece to fire home an equaliser to give the Villa renewed hope.
The game ebbed and flowed in this open match for remaining time with both teams threatening to snatch the points before Luke O Malleys long punt in the 92nd minute found Richard Ekare who despite the Villa ultras "advising" him to play the ball to other team mates in a better position decided to back himself and continue his mazy dribble through the Woodview rearguard and finish with aplomb to send to home support into ecstasy. All that was left was the referee to blow his whistle and send this young Parkvilla side into the festive period looking up the table instead of behind them. Best for the winners were: Eoghan O'Neill, Barry McEvoy, Eoin Feely and Cian Power.
Team: Luke O'Malley, Chris Clarke, Scott Reilly, Barry McEvoy, Eoghan O'Neill, Eoin Feely, Cian Power, Dylan Carey, Dylan Regan, Joey Moran, Devin Brady. Subs: Richard Ekare for Carey and Cathal Kennedy for Clarke.
Follow the site to get the latest news and results straight to your email