Parkvilla FC

News Report
​NEFL Brady's Seat Div 2 Hazel Lane 3-4 Parkvilla
24/12/17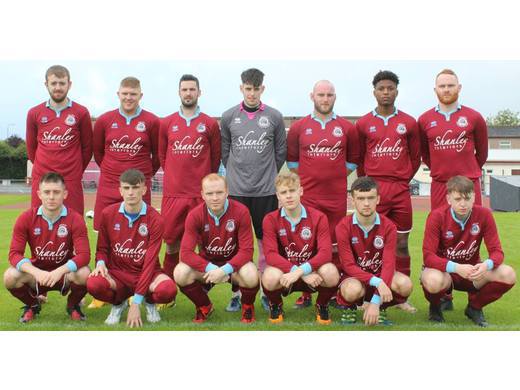 NEFL Brady's Seat Div 2 Hazel Lane 3-4 Parkvilla
Shorn a number of regulars, and in poor form the last thing this young Villa team needed was a trip to top of the table Hazel Lane. The game didn't start too brightly either as following an early Villa corner Hazel Lane quickly countered and finished to the net to give the Drogheda side a dream start. The young Villains weren't about to throw in the towel though and steadily began to grow in confidence before Dylan Regan rifled in a leveller from 40 yards. Buoyed by this Villa found themselves 2-1 up moments later as Marcus Bailey slid in Regan to add a second and give Parkvilla an interval lead (HT1-2)
Hazel Lane weren't top of the league for nothing and they roared out of the traps in the second half bombarding the Villa rearguard in the opening exchanges and soon had there equaliser. A monumentous defensive display was needed to keep Hazel Lane at bay and the claret and blues didn't disappoint knowing they had enough quality in the final third to snatch this as long as they didn't ship any more goals. With 20 minutes remaining a Marcus Bailey corner kick found the head of Regan again who finished with aplomb to register his second hat trick in 4 games, as Hazel Lane probed attempting to get back into the game Regan capitalised on a mix up in the Lane box to loop his 4th of the day over the keeper. Parkvilla were then reduced to 10 men through an injury but continued to battle heroically and threatened on a few more occasions through Dylan Carey and Marcus Bailey. With moments left the Lane registered another goal to set up a nailbiting finale but the Villa boys weren't going to be denied today. On a day with 11 heroes dressed in claret best for Villa were the back 4 of 16 year old Lee Williamson, the evergreen Ken Ratty (both making there first appearances of the campaign) Chris Clarke, and Sean Fennessy along with Dylan Regan who was in unstoppable form up front.
Team: Luke O'Malley, Lee Williamson, Sean Fennessy, Chris Clarke, Ken Ratty, TJ McManus, Barry McEvoy, Dylan Carey, Dylan Regan, Marcus Bailey, Devin Brady.
PS We wish Lee Williamson a speedy return from a nasty knock picked up at the end of the game.
Follow the site to get the latest news and results straight to your email