Parkvilla FC

News Report
NDSL 17 Div 1 Parkvilla 2-0 Dunshauglin Youths
18/03/18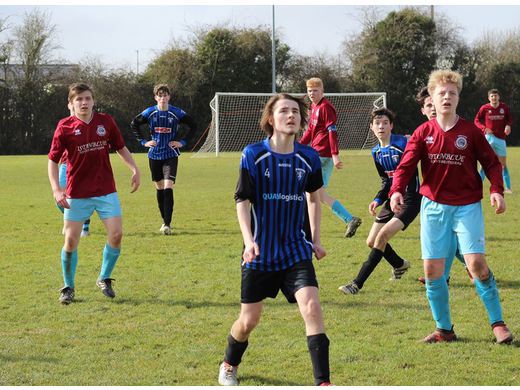 NDSL 17 Div 1
Parkvilla 2-0 Dunshauglin Youths
Villa won more convincingly than the scoreline would suggest. They took the lead when Adam Donohue sent a stunning free-kick to the corner of the net from the edge of the penalty area. The second goal arrived when Adam Rogers was taken down in the box and Aaron Chinchilla scored from the spot.
Best for Villa were: Lee Williamson, Dylan Kavanagh, Ben Gibney and Jack Doyle.
Team: Adam McCoy, Ian Egby, Manola Mulenga, Denis Nedic, Jack Doyle, Dylan Kavanagh, Lee Williamson, Ben Gibney, Aaron Chinchilla, Jack McCormack, Adam Donohue. Subs: Adam Rogers, Alec Devlin, Dylan Dunleavy, Mark Starrs, Jamie Kenny, Karlos Simkonas.
Follow the site to get the latest news and results straight to your email